Sunday, May 13th 2018
The past days showed that the "The Ball" never ever stops.
After a successful workshop, we left Thessaloniki in the direction of Mount Olympus. At its foot we enjoyed a dinner with a view onto the sea. During the ensuing walk on the beach, we happened upon a Greek wedding, whose members spontaneously invited us to join. So warmly welcomed, "The Ball" enthusiastically celebrated with the wedded couple in the name of Love and was very much taken in by the hospitality of the people present. This wonderful evening was rounded off with a jump into the sea.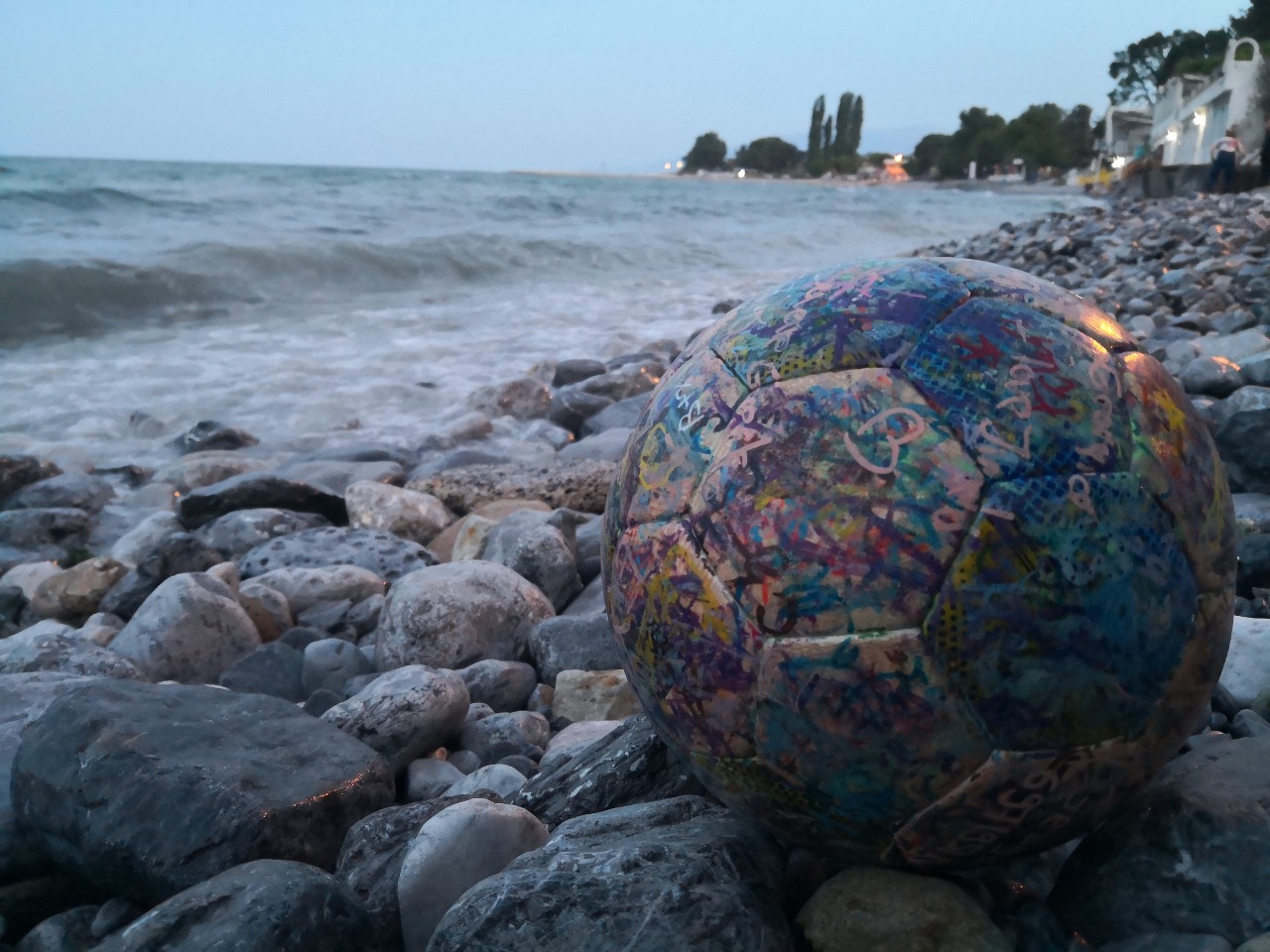 A little tired but in good spirits, we started off towards Mt Olympus the next morning. We drove with the car to about 1,100 meters and reached the mountain's summit of 2,100 m after a 3-hour hike. There "The Ball" received a signature at the highest point of its journey of 2018. Delighted with the the "devine" view and warmed up by the stove in the Spilios Agapitos hut, we braved the descent. Upon our arrival at the bottom we were quite "pooped", but had to continue on our way to Istanbul, because "The Ball keeps on rolling".
Written by Anna Schnitzer & Ulrike Enders on Sunday, May 13th, 2018