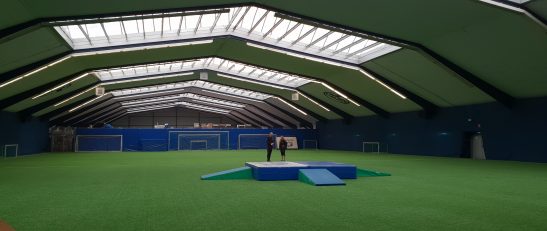 Schalke goes to school – under the motto "Blue Carding Racism"
Love Schalke – hate racism
Before the major football derby of the rivals Schalke and Dortmund the following Saturday, kids from Dortmund and Schalke fans met to participate in the project "Civic Courage Derby".
FAIRPLAY was a big issue with the participants from Gelsenkirchen and Dortmund!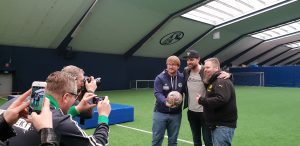 Christoph Metzelder, player for Real Madrid, as well as for the two rivaling Clubs Schalke and Dortmund, was also part of the event, explaining in how far football can connect. Schalke meets Dortmund?!? Metzelder exactly in between – half Schalke and half Dortmund. But with heart-felt conviction.
There are no rivals here, only friends!
Written by Franzi Schaper & Ulrike Enders on Friday, April 13th, 2018